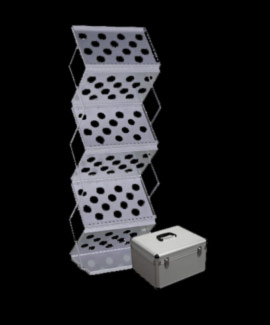 Z-Up 2 Collapsible
The Z-Up 2 is an aluminum literature rack with
stylish aluminum dividers. The Z-Up 2 is a 6
pocket, double wide version of the Z-Up model.
The z-Up 2 collapses and packs into its supplied
hard case for transportation.
Its a literature system that is highly mobile and
also visually apealing for displaying your
marketing materials in any showroom or
tradeshow.
specs.
6-Pocket